Fancying Friday with Maybelline and L'Oreal
Maybelline Dream Fresh BB Cream
I would really love to try this BB cream, we currently have the Dream Pure at Clicks Stores, and I hope we get this in!
L'Oreal Nude Magique Blur Cream
Who doesn't love a bit of blur... Cannot wait for this, it should be available at the end of the month at Edgars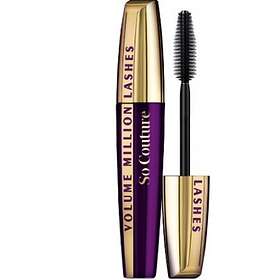 L'Oreal Volume Million Lashes So Couture
How pretty is the packaging? The brush looks great, and I have heard awesome things about this product!
Have a good weekend ladies!
Labels: Beauty, Fancying Friday, Wishlist